Summary
Are Hulu ads bothering you? Wonder how to block Hulu ads? Read this full guide, you will learn how to block ads on Hulu in 5 effective ways. So that you can enjoy your videos without interruptions! Moreover, you will also learn the way to download Hulu videos locally for offline watching without any ads and limits.
Hulu is an online TV channel that you can watch over the internet. Unlike several other free online TV channels, Hulu depends on third-party ad-supported content providers. The primary issue with ad-supported content is its potential to be distracting and dissuade viewers from accessing the content. Nevertheless, Hulu offers a solution for paid subscribers, allowing them to skip ads in ad-supported content.
There are various effective methods for blocking Hulu ads, and in this article, we'll guide you through five different ways to learn how to block ads on the Hulu app.
Part 1. Block Hulu Ads with Hulu Ad Block Chrome Extension
To get rid of Hulu ads, one effective use Adblock Plus on Chrome or Firefox. This add-on is compatible with both Chrome and Firefox browsers. After installation, activating the extension will allow you to block ads while browsing Hulu's website. It's important to note that ads might still appear during on-demand content.
Steps to Use Adblock Plus
Step 1. Launch Adblock Plus and select the AdBlock icon in the toolbar.
Step 2. Navigate to "Add-ons" in the left menu, and search for Hulu.
Step 3. Choose "Add to Chrome" and then click the "open" button on the right.
Step 4. In the drop-down box, opt to allow all sites to read your extensions by selecting "yes."
Step 5. Click "OK" and then restart your web browser.
Pros:
Ad-blocking effectiveness varies and may be more or less successful than directly blocking Hulu ads.
It will block ads, though a few may still get through.
Cons:
Uninstalling the extension directly is not possible. To remove the extension, you need to uninstall Adblock Plus first.
Adblock Plus is not compatible with Apple's Safari browser and won't function on web pages lacking the required plug-in installation.
Price:
Adblock Plus: $13.00/Year.
Part 2. Upgrade to Hulu Premium Plans
If you're a Hulu subscriber, you can choose from various Hulu Premium plans. The Basic plan, which is the most basic option, grants access to Hulu content on a computer, iPad, iPhone, and Roku.
Hulu Premium plans offer a subscription service providing access to a diverse range of content, on-demand videos, and Hulu's live TV service. Consider opting for a premium subscription like Hulu Plus for an ad-free streaming experience on the Hulu website. While ads may still be present on Hulu's live TV service, they won't affect the ad-free streaming option.
How to Upgrade to Hulu Premium Plans
Step 1. Visit the official Hulu site for comprehensive information on Hulu Plus, Hulu Plus +, and Hulu Plus Enhanced.
Step 2. Simply subscribe to enjoy ad-free content.
Pros:
You have the flexibility to select your preferred subscription plan.
Hulu is currently providing a monthly discount on Hulu Plus.
Cons:
It comes at a higher cost.
Price:
If you're seeking an affordable subscription with a premium plan with Hulu's ad-free feature, it's only $7.99 per month.
Part 3. How to Download Hulu Video to Remove Ads (Recommended)
Here's a way to remove Hulu ads by downloading videos for offline viewing. The program automatically detects and removes ads during the download process, ensuring that downloaded videos are ad-free. For ad-free Hulu video downloads, TunesBank Hulu Video Downloader is highly recommended. This tool allows you to bypass ads on Hulu videos, and easily download movies and TV shows from Hulu in MP4 or MKV format while retaining audio tracks and subtitles. TunesBank supports three subtitle modes, enabling users to save subtitles as internal, external, or hardcode subtitles according to their preferences.
Features of TunesBank Hulu video Downloader
Remove ads from Hulu videos.
Download any movies and TV shows from Hulu.
Preserve audio tracks and subtitles.
Download Hulu videos in MP4/MKV format.
Supports batch download at 50x speed.
Support AC3 audio and HD video downloading.
Compatible with Windows & Mac OS.
Guide: How to Download Hulu Video without Ads
TunesBank Hulu Video Downloader is compatible with both Windows and Mac operating systems. To get started, simply click the 'Download' button located above to download the installation package to your computer.
Step 1. Launch Hulu Downloader and Login Your Hulu Account
Launch TunesBank Hulu Video Downloader on your computer. Log in to your Hulu account, and then choose your preferred option from hulu.com, hulu.jp, or hulu.jp/store.
Choose a user profile.
Step 2. Search Hulu Videos
You have two methods for finding the content you want to download. You can either type the title of the movie or TV show directly into the search bar, or you can copy and paste the link from the Hulu website. Then, click on the Search icon.
Option 1: Enter the name of the movie or TV show directly into the search box for instant results.
Option 2: Copy and paste the URL of the Hulu video you wish to download.
Step 3. Customize Output Settings
Select the video format (MP4/MKV) by clicking on the "Gear" icon. Additionally, you can personalize codec settings (H264 or H265), choose preferred audio and subtitle languages, configure output folder preferences, and make other adjustments to tailor the settings according to your preferences.
Step 4. Start to Download Videos from Hulu
To download movies, click on the download icon next to the selected film, and the download will start immediately. After the download is successfully completed, click the 'History' button to quickly find the downloaded movie in your downloads.
When downloading TV shows, select the download icon next to your desired show, and specify the episodes you wish to download. Initiate the download by clicking the 'Download' button.
Step 5. View the Video Downloaded History
Once the download is complete, you can visit the 'History' section to see the Hulu movies and TV shows you've downloaded. To locate the folder where your downloaded videos are saved on your computer, click on the 'Blue Folder' icon.
Now you can play any of the downloaded video without ads on your computer.
Part 4. Using Hulu Ad Blocker app to Block Hulu Ads – Blokada
Blokada, a premium ad blocker, effectively prevents Hulu ads on both the Hulu website and Hulu's On-Demand service. Premium subscribers to the service, however, may still encounter ads on Hulu's On-Demand content, but Blokada ensures an ad-free experience for Hulu's live TV service.
Get Blokada and open the app to find a brief tutorial on installation and usage. Easily begin blocking Hulu's ads with this user-friendly app. Blokada is straightforward to use, and there's no need to experiment with various ad blockers or other methods for stopping Hulu ads. Once set up, the ads will be blocked, and you won't encounter them anymore.
Pros:
Enables customization of settings according to your preferences.
User-friendly.
Cons:
Not compatible with Hulu's live TV service.
Needs a PC with an active internet connection.
Price:
The Blokada app subscription is priced at $1.99.
Part 5. How to Block Hulu Ads with the Ad Skipper – Enounce MySpeed
Enounce MySpeed makes it easy to control Hulu ads. After installing the app, you can manage ads in two ways: limit them to Hulu's website and your SD tier, or disable all ads completely. The first option is great for hiding ads on Hulu's website, while the second is ideal for premium plan subscribers who want to turn off ads on their live TV service.
The new feature in this ad blocker is called "The Ad Skipper." It's currently in beta and only on iOS. The "Skipper" automatically skips ads in most situations, and you can turn it on or off. Update your Hulu iOS app to use the "Skipper" feature.
Pros:
The ad skipper will automatically bypass full-screen video ads on the Hulu website upon closing the app.
You can choose not to use the skipper by going into settings and selecting "skip ad skippable content.
Cons:
The skipper functions exclusively on desktop browsers. Unfortunately, you cannot skip Hulu ads on your iOS app when watching shows on your iPad, iPhone, or iPod touch.
To use the ad skipper, ensure you have the most up-to-date version of the Hulu app installed.
Price:
This skipper is available for only $1.99.
Conclusion
For a simpler way to block ads on Hulu, try the tools as we mentioned above. However, TunesBank Hulu Video Downloader is one of the easier and most effective ways for downloading videos locally without ads. You won't need to concern yourself with video duration, and the downloaded Hulu video can be played normally even if you cancel your subscription.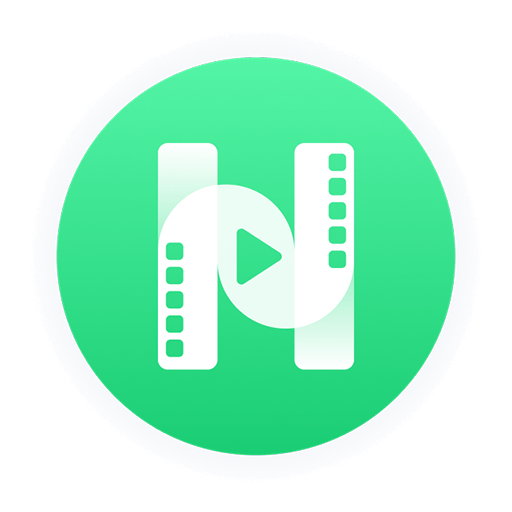 Hulu Video Downloader
A simple and effective Hulu video downloader for Windows and Mac. Batch download movies and TV shows from Hulu, Hulu JP, Hulu JP Store to MP4, MKV in full HD 1080p. Download Hulu videos with ad-supported plan and enjoy them anywhere.