Summary
This post will share some awesome ideas with you to play music while camping, and the best way to listen to streaming music offline while camping, so that make your camping being more interesting and funny.
Do you free stress in life? What will you do for relaxing in weekend? Reading? Singing? Travelling? Cooking? Sleeping? Some people like camping, which is a new thing for people, full with excited happening. Why is camping good for you? The health benefits of camping are plentiful for both adults and young people. When you're spending time at home in your usual routine, you may not realize just how much you're missing away from nature. Whether you're a first-time camper or just looking for new camping activities to do, here we sum up a list that will give you a rewarding and fulfilling experience for your next camping trip. What can do you while camping? Walk in the designated routes, cycling, taking photos, cooking, caving, organize a scavenger hunt game, and playing music.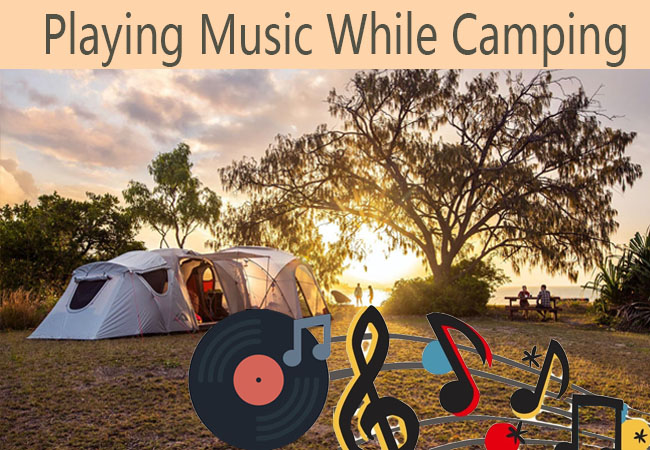 It seems be benefit of camping for you, camping has a great number of benefits for everyone old and young that you and your family can enjoy while spending time in the great outdoors. Firstly camping can help you stress reduction and relaxation like you can' t find anywhere else. Secondly, you get the wondrous scents of the outdoors with fresh air. One of the best and most important aspects of camping is how it helps you build and strengthen relationships. When you go camping with friends or family, you get a chance to talk and visit without distraction, even late into the night. However, someone may want to bring his loved music in camping. Listening to music could make your next camping trip being more interesting and funny, but what are the awesome ideas for playing music while camping?
Part 1. Tips to Play Music while Camping
There are many great ways to play music in camp, we collect some useful for your reference. Sometimes you need to get truly relax while camping, so you want to enjoy music in camping. Music is especially fun to play when you are camping with family or friends. Please note that you should keep the music at an appropriate volume while camping and near other people. Here are some tips to play music while camping.
A.Enjoy Music on Your Phone
Most people like to play music on mobile phone, it is convenient. You can use your favorite music streaming app to play some tunes while camping, take in some sunshine at the beach, or get dinner together.
B.Play Music on MP3 Player
It is a common way to play music via MP3 player. You don't see them being used as much these days since smartphones have pretty much replaced them. MP3 players are specifically for storing music, and they do not require an internet connection since songs are downloaded onto the device. If you have one can be used normally then go find it and take it with you on your next camping.
C.Wear Headphones
It's important to be alert when you're on the trail, especially unfamiliar terrain. You should focus on the scenery, be aware of your surroundings, and notice the sounds around you while camping. Listening to music with wearing headphones can maintain a state of vigilance for you. Besides, listen to music with headphones will make you get better music enjoying experience.
D.Take a Portable Speaker
A wireless Bluetooth speaker has become a must-have item for many campers. If you want to listen to some tunes with the entire family or all your friends while camping the best option would be to bring a portable speaker. Portable speakers come louder and more compact than they used to which makes them easy to bring along for camping trips. Some campsites are much larger and have more spread out campsites allowing you to play music without being too disruptive to your neighboring campers.
Part 2. Listen to Streaming Music Offline While Camping
It is wonderful to enjoy music while camping, however in some cases you may need to stream music offline while camping. Though you can stream music online via some music streaming platforms in camp, like Spotify/Apple Music, the songs can't be played with poor Internet connection. What's more, all streamed music can only be played within its official apps or web player. You can't play them on any unauthorized devices, even you are a music subscriber. Though you downloaded music from music streaming service, all downloads are cache files, it will be inaccessible once the music subscription ends. To keep music forever without paying, play music offline while camping, you should download and convert it to MP3.
Tools like TunesBank Spotify Music Converter and TunesBank Apple Music Converter can help. They are practical and reliable programs for both Spotify and Apple Music members to download music to computer in batch. They are professional designed to download and convert music from Spotify/Apple Music to MP3, M4A, WAV, FLAC with lossless audio quality and ID3 tags kept. You can directly sign in the in-built music web player provided by the programs, and choose all Spotify/Apple Music songs, playlists, or podcasts to download with super fast speed. After this, you will get Spotify and Apple Music forever, play them offline on any devices without accessing Spotify and Apple Music. In addition, you are allowed to listen to streaming music offline while camping without any limits. More importantly, you can enjoy the music on more ways than you think, for example play music on MP3 player, backup music to cloud space, record music to CD, set music as ringtone, etc,.
Main Features of TunesBank Music Converter
Download music from Spotify/Apple Music to computer as local files
Convert music to several general audio formats
Convert music with lossless audio quality and ID3 tags kept
Built-in Spotify/Apple Music web player & music player
Get streaming music forever without music subscription
Play music offline on any devices without music subscription
Listen to streaming music offline while camping
Enjoy the music on more ways than you think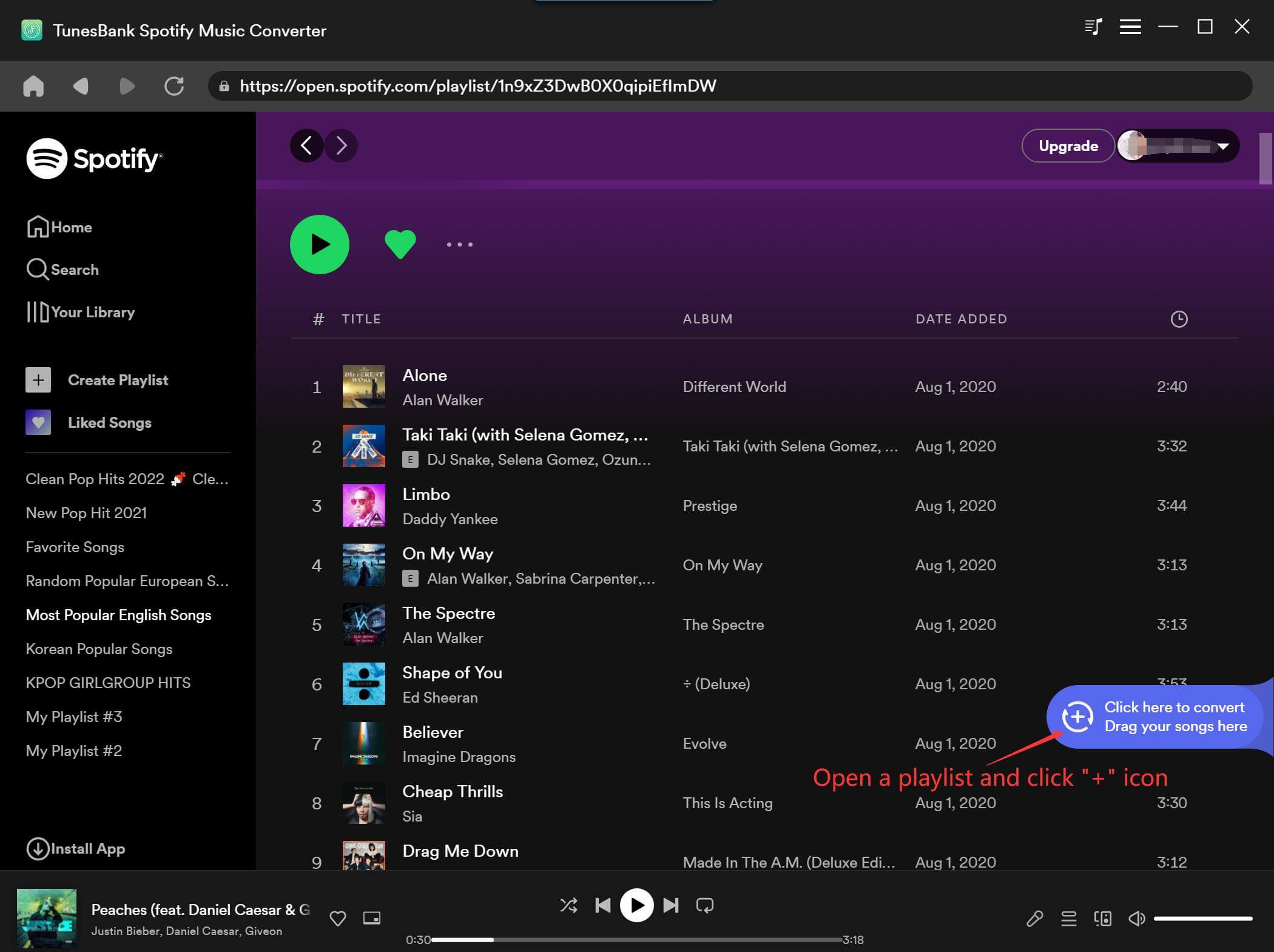 Download TunesBank Spotify Music Converter: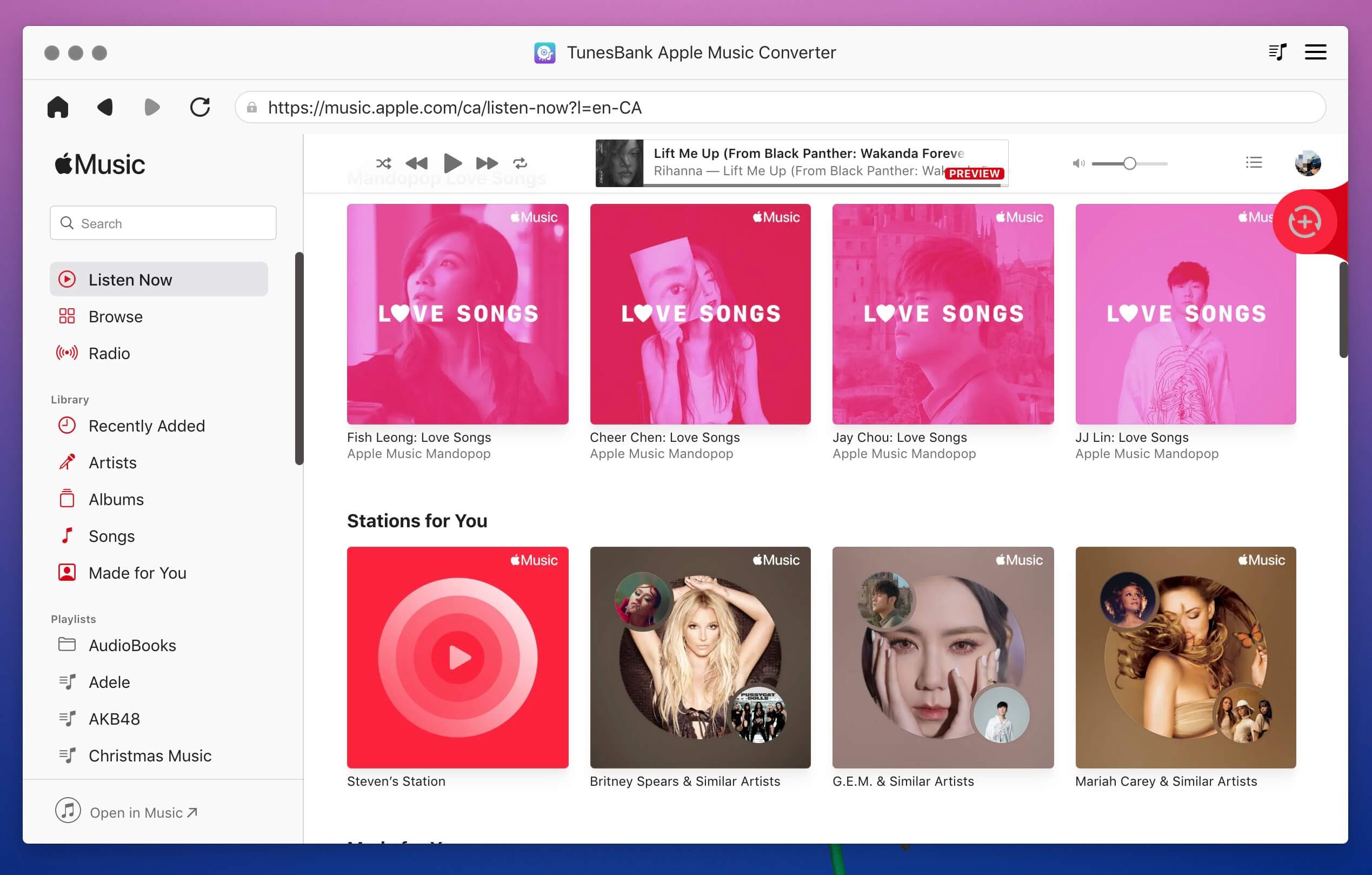 Download TunesBank Apple Music Converter:
Final Words
Now you have known some awesome ideas for playing music while camping, and got the best way to stream music offline while camping. Just enjoy your interested camping and being fun! Have a nice day!
Listen to Streaming Music Offline